Sunset Skipper
Tap Space to skip the rock to the beat, and also do everything else.
Type "petah" at the start screen to access "Peter Griffin and Junko Enoshima from the hit game Danganronpa Mode".
A rhythm game like no other. Simone the Sensual Seel has grown fond of human man Bob, and his incredible talent for skipping stones to the beat of the music. However, it's Bob's last day on sunset shores, and he must soon cast off to return to the great world war 4, or whatever. Can you make Simone and bob's last night together the most rock skippiest night it could be?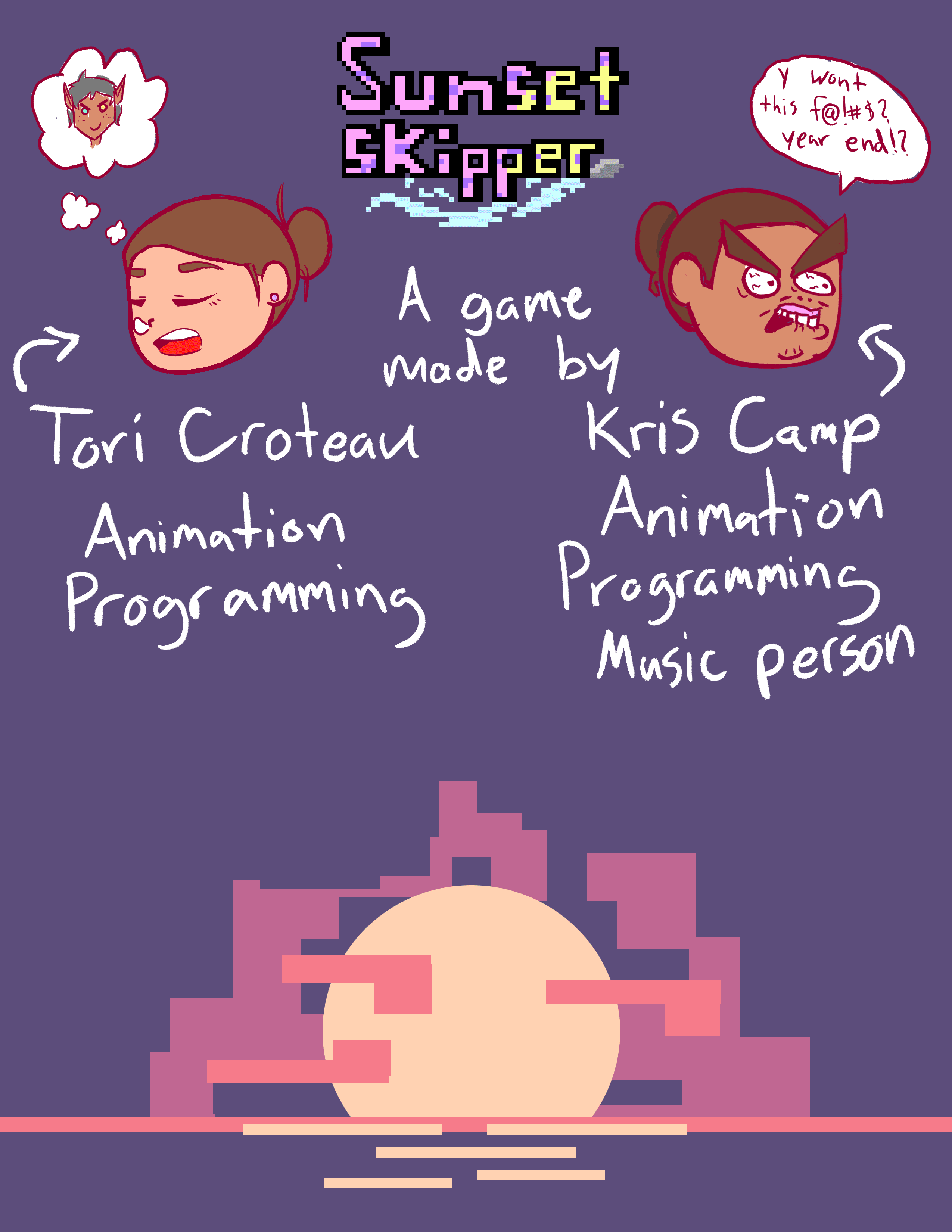 Download